The sky grew dark and buildings fell as people tried to leave.
The call went out for us to come and help the hurt and lost
We are not heroes in our minds but what we all believe
Is we must search and find them all no matter what the cost.

Twisted metal and broken glass lay beneath our paws,
Heat and fumes that filled the air burned and stung our eyes.
We could feel from deep within the greatness of the cause.
So with our handlers, brave and true, we answered victims' cries

Sounds of panic filled the air but not from those we trust.
The ones who trained us well to rescue each and everyone.
Though tired and weary at days end, we all knew that we must,
Keep searching from dawn's early light and through the setting sun.

We only live to serve mankind obeying each command,
But many heroes on that day helped those they never knew.
So heads held high with wagging tails we all so proudly stand.
In honor of the ones who brought our country pride anew.

Kathy Hayes aka AurichWolf
© September 11, 2007-2011
In Our Hearts
<![if !vml]>

<![endif]>

Yes the heart beats strong and the heart beats brave
When the world comes down and there are lives to save
And the heart beats bold in the bright of day
The heart beats strong

Well they give their all and they guide our lives
They share our struggle and our sacrifice
Through the darkest days and the darkest nights
Their heart beats strong

There goes the heart of a hero
There goes my very best friend
Taken away on that terrible day
And you know that they'd do it again

For the heart tells truth
And it turns the page
Giving bondless love for endless days
In countless homes and in countless ways
The heart beats strong

There was the heart of a hero
And there was my very best friend
Taken away on that terrible day
And you know that he'd do it again

Cause it's friendship strong and it's friendship real
And it's stronger than the strongest steel
When the bond of love is what you feel
The heart beats strong
Yes the heart beats strong
Tribute to Bear Shields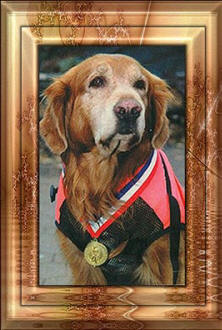 Click On Picture for Bear's Tribute


"Anna" Atlas (1997-2002)
"Ellie" Barker (1996-2003)
"Dylan" Bobrosky (1994-2005)
"Kinsey" Deeds (1999-2007)
"Git Ander" Gillespie (1994-2001)
"Pepe" Gilliland (1993-2006)
"Ivey" Hachmeister (1995-2005)
"Metrodobe's Spicy's Sunnyboy" Hammond (1993-2004)
"Sheridan" Holleyman (1994-2004)
"Socks" Lavoie (1991-2002)
"Ronnie" Lee (1996-2005)
"Sirius" Lim (1997-2001)
"Cholo" Reitz (1994-2004)
"Louie" Rising (1994-2004)
"Riley" Roemer (1996-2005)
"NiCad Batteries Rechargeable" Shane(1994-2003)
"Bear" Shields (1990-2002)
"Jenner" Wichmann (1992-2004)
"Jason" Wolff (1992-2004)
"Thor" Zintsmaster (1990-2004)
"Dusty Grant" (1995-2007)
"Harley" (1994-2006)
"Gus" Apple
"Jake" Balsam" (1995-2007)
"Emma" Ciesla"
"Piper" Cooper"
"Lucy" Engelbert"
"Jake" Flood"
"Ohlin" Frank"
"Topper" Grant"
"Ivey" Hachmeister"
"Sunny" Hammond"
"Sam" Hanavan"
"Scout" Hanavan"
"Geist" Heldmann"
"Mollee" Jones"
"Bella "(1992-2007)


This tribute was created to honor the search and rescue teams
who gave their all to help the victims of September 11th of 2001
and the Guide dogs who led their masters to safety.
Their tireless efforts and dedication to duty should never be forgotten.

Please visit these other pages: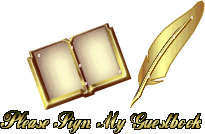 If you, the artist, deserve credit for anything
used in creating these pages for hurting hearts,
please let us know immediately
and we will promptly take care of it.