Today is September 8, 2005
It is one month since Running Wolf (Mack)
Went to the Rainbow Bridge.
I know all is joyful in the special place where
Mack lives now, but I still feel such a huge loss.
I know he would tell me to be happy that he is with his family and friends
and that one day will all be together again.
He would also say that if we ever need him
he will be here for us.
But somehow my tears still flow.
Since I wrote this my dog Spartacus has traveled to the Rainbow Bridge
on September 12th at 10:30 PM.
I pictured Sparty being carried up in
Running Wolf's strong arms.
I asked him to take care of Spartacus and I know that he has.
Kelsey, Oreo, and Snowy are with their Daddy now too.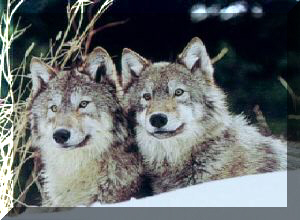 Links To Other Pages
Please Click On The Silver Buttons.





The Music is "Watermark"
by Enya